Can I get funeral cover on the Internet?
May 28, 2017
Can I get Internet funeral cover? There are plenty of options when it comes to finding a funeral cover online.
In fact, there is no longer any need to speak to a broker when it comes to choosing your policy. You can quickly look through all the viable options and see what is right for you.
Can I get Internet funeral Cover? Yes, Nedbank's EasyCover Plan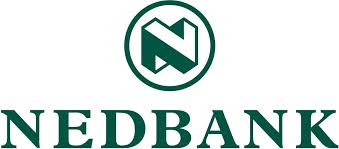 The plan is simple and easy to understand, easy to sign up for and excellent value for money. The claims process is as simple as possible too.
If you know what you want, there is no need for financial advice when choosing. You can even add your family members if you want to as well.
Nedbank's EasyCover Funeral Plan will make the lives of your loved ones easier if you do pass away. You can rest assured that you have made a good decision regarding the health and well-being of your family.  No one will need to borrow money to give you a good funeral.
You can also choose to cover your whole family. One policy can be used to insure 30 people, making it easy to centralise your funeral cover needs. If you add the Family Supporter benefit your family gets an income for up to a year after your death.
There are no medical checks to pass. and no need to be tested for HIV. Pay your monthly premiums by direct debit order or in cash – as you like.
The EasyCover funeral Plan makes Life a Whole lot Easier
Cover includes transportation of the body to your chosen funeral home. There are limitations here – this applies to deaths in South Africa, Zimbabwe, Namibia, Lesotho, Mozambique, Botswana. Your funeral home must be in South Africa itself.
You can arrange to have a single relative accompany the body to the funeral home. The cover extends to transportation for that person and one night's accommodation as well. Should things become tight financially, you can drop your repayments to R10 a month, so your funeral cover does not lapse.
Is this the Right plan for You?
Choose the level of cover that you want, with your monthly payments adjusted accordingly. And, if you are worried about your financial situation – as long as you pay at least the minimum amount of R10 each month, your policy won't lapse when times are tough.
If you want a plan that has no waiting periods at all, this is the option for you. Your first premium payment covers you immediately.
What will You pay?
Premiums start at R19,50 per month for R5 000 cover for one person and go up to R123,00 for R50 000 for one person. For an additional cost, you can add family members. If you choose the Family Supporter Benefit, you pay an additional R13.80 per month for cover of R500 per month for 12 months.
There is no need to ask "Can I get Internet funeral cover?" You can get as much as you can afford.
All info was correct at time of publishing