Questions To Ask About Your Funeral Cover Plan
January 19, 2017
When it comes to funeral cover, most people are still on the fence. It is advertised in such an aggressive manner that everyone has heard their fair share regarding it. Still, few people know exactly what to look for when choosing a funeral cover provider for themselves and their family. Below is a list of very important questions to ask regarding your funeral cover plan to ensure proper cover.
Payout Time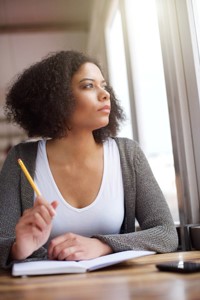 That is probably one of the most important points you should get clarity on. After all, the reason you take out life insurance is to have quick access to cash or funeral services in the unfortunate, sudden event where you or someone else in your family passes away. Each company will have a different policy regarding payout times so make sure to ask about it! The average payout time is 48 hours.
How Much Am I Covered For in a Funeral Cover Plan?
Besides the coffin and burial service. Most funeral cover companies provide a fixed amount financial benefit for all other expenses regarding the funeral as well as living expenses for those left behind. This amount will be greatly dependent on your monthly premium so make sure to find a plan that suits your budget as well as the amount of cover required.
Extra Benefits
Find out what extra benefits is added aside from the basic funeral cover. These benefits can include a free amount of airtime, monthly grocery benefits or even lump sum financial aid.
Increasing Cover
Some companies provide a fixed premium from beginning to end, and others offer one that increases annually. With this, your benefit will increase as well and this, in fact, is a good thing. Having a bonus that increases alongside inflation rates is great. It can ensure a payout years from now that still covers what it would have when you initially decided to take out a funeral cover plan.
Family Cover
When taking out funeral cover, it's likely that you would want cover for additional family members as well. Most funeral plans do include family protection, but it only extends to your immediate families such as a spouse, children and parents. Only a few insurers will insure family further related. Find out what your provider offers that will suit what you are looking for.
Cancellation Terms
Often forgotten, this is also one of the important questions you need to ask. Each provider will have a different policy when it comes to removal.  Be sure that you are aware of this policy before taking out funeral cover at the involved provider.
Other
What happens in the event of death in another country?
What happens when the chosen funeral parlour closes down?
Does the policy cover transporting of the body?
Can changes be made to the plan if later on?
For a FREE funeral cover quote, complete the form on this page and click on the "Get a Quote" button
All info was correct at time of publishing