A Sanlam Family Funeral Plan
April 15, 2018
Sanlam offers a funeral plan called the Sanlam Family Funeral Plan, which offers cover from as little as R25 per month.
The policy aims to be affordable, providing much-needed funds and alleviating some of the stress around losing a family member.
Sanlam Family Funeral Plan
This policy covers death by accident and death by natural causes and offers the following features:
Cover of up to R40000 for death by accident or natural causes
No medical tests
Minimal paperwork
Accidental death covered immediately after purchase of the policy
Death by natural causes covered 12 months after being added to the plan
Cover available for extended family, including cousins, in-laws, grandchildren etc.
Children under 21 covered at no additional cost
The benefit paid out in cash so a family can choose how to use the money (not limited to only funeral costs)
Payment settled within 48 hours of a successful claim
Premiums paid by monthly debit order
The cover extends for life (premiums increase in age bands)
Accidental Death Cover
Sanlam also offers a plan for Accidental Death Cover, starting at R55 per month. This policy includes the following:
Cover for the main member and spouse
Only covers death by accidental causes (includes crime, drowning, road accidents, electrocution, construction accidents, fires etc.)
No medical tests required
Premiums calculated based on age at application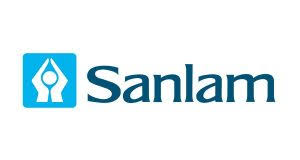 You can get these plans online with monthly debit order payments. Individuals can complete the steps on the website to get a quote and to sign up for the policy or they can request a call from a Sanlam agent who can assist with the process. The following conditions apply:
Applicants must have a valid South African ID number
The main member must be between 18 and 64 years old
Spouse or partner must be older than 18
Applicants must have a valid email address for all communication from Sanlam
Cooling off period applies for one month from the start of the plan – you can change your mind during this time and be refunded all premiums.
One month's grace to pay outstanding premiums (during which you are still covered)
If you miss two months' premiums in succession, they will cancel the policy.
Premiums cannot be paid in cash at a retailer
The Sanlam Family Funeral Plan will not pay out in the following circumstances:
Suicide within the first 24 months of the plan
Death by natural causes during the first 12 months of the plan
Self-inflicted injuries or deliberate exposure to danger
War, terrorism or any related unrest
Nuclear explosion or radioactivity
Any illegal act by the insured person
Next step: Get a funeral cover quote by completing and submitting the form on this page.
All info was correct at time of publishing