Who Are The Icebolethu Group?
June 18, 2018
So who are the Icebolethu Group?
They're a registered financial services provider
Also, they strive to ensure everyone can have a decent funeral
They offer excellent funeral related services such as flowers and catering
And they also have a branch in the UK to cater for South Africans living and dying there
Everybody dreams of exiting this life forever in a decent, meaningful way. No-one relishes the idea of their body being dumped in a morgue, stuffed into a box and buried in a paupers' graveyard.
When you have a funeral plan from a reliable source, you can expect to receive dignity at your death and with a proper burial or cremation. Icebolethu is a registered financial services provider that was founded by Nomfundo Mcoyi in 2008. Their goal is to offer a decent funeral service for everyone.
Many Branches make Light Work – Who are the Icebolethu Group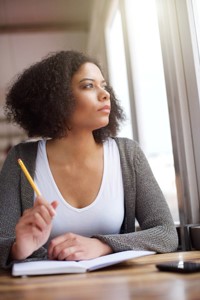 They have also opened a branch in the United Kingdom to offer funeral arrangements and to cater to the needs of South Africans living in the UK. This cover offers funeral arrangements which include repatriation, catering and tombstone. Premiums start in the region of £10 per month.
For instance, with their Ruby Plan, you get a host of valuable and necessary services. You'll find they offer to cater for the collection of the deceased from the place of death, registration of death, hearse, RST casket, preparation of the body, funeral programmes, wreath and much more.
At the cemetery there will be chairs, carpets, lowering devices and gazebo etc. This is a fantastic array of services and products for a small sum each month.
For funeral cover in the UK, there are –
no doctor examinations necessary
no joining fees
there are no age restrictions to joining. However, members up to age 65 will have a 3 month waiting period while those older will have a 6 month waiting period.
accidental deaths have coverage immediately


Icebolethu Products
Icebolethu offers a number of excellent services and products related to funerals –
the most recent addition to the Icebolethu Group is their Valley of Lillies Floral Boutique, found in the Hammarsdale Mall Junction. It opened its doors in April 2016. It has 3 shops in one so you have the floral Boutique, coffee shop and gifts section. The most beautiful fresh flowers are available to choose from and one of the artistic florists can help you with arrangements.
Icebolethu Caterers was established in 2009 as an additional service under Icebolethu Funerals. Everybody is concerned with food at a funeral and now you get this convenient catering service, catering from small cocktail parties to huge corporate functions.
Ikhayihle tombstones opened its doors in April 2015. And today they are a leading tombstone business in KZN and they cater for this all-important service. They supply-, install and repair tombstones.
Excellence in the Funeral Industry – Who are the Icebolethu Group
Funeral planning is not something done with relish, and the loss of a loved one can be very traumatic. This is particularly so without funeral insurance and planning.
Why not trust the Icebolethu Group to make the next funeral you plan easy and smooth? Planning a funeral is that much easier with the right plan and funeral service provider. Icebolethu Group's vision is to be the centre of excellence in the funeral Industry and to provide services and products designed to ease your burden at the time of a funeral.
Fill in the form on this page and click on the "Get a Quote" button to get a Funeral Cover Quote. 
All info was correct at time of publishing