Best Funeral Cover from Kaizer Chiefs
July 13, 2016
Dying is a sad time of your life. To crown it all, you part with a lot of money. The average funeral in South Africa costs roughly 7 to R15 000 but once you start adding in extras the bill can be a staggering amount. Without a the best funeral cover from Kaizer Chiefs in place, a funeral is the kind of event that can plunge you into long-term poverty.
Fortunately South Africa offers lots of excellent funeral plans. By paying an affordable amount each month, this is one less stress out of your life, You and your loved ones can have a decent funeral, without the need to beg, borrow or steal the money from somewhere.
Best Funeral Cover from Kaizer Chiefs

Some of the best funeral plans in South Africa come from Kaizer Chiefs Financial Services. They offer their Individual Funeral Plan and their Family Funeral Benefit. The premiums on these policies will depend on the benefits and levels you choose as well as the ages of those on the policy. For instance someone of 18-20 will pay R85 a month to get a payout of R50 000. On the other hand a person of 71 – 75 years of will have to pay R357.50 for the same amount of R50 000. It's all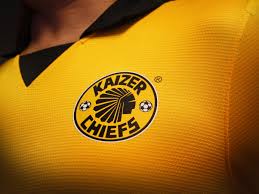 about age.
Cover will cease on your death.  Cover for your children (of which you can cover 5) will end when they turn 21. If your children are still students or they are mentally- or physically impaired, cover will be till they turn 25. Just like with other funeral policies, there are waiting periods. These are 12 months for natural death, 12 months for suicide, 24 months for pre-existing conditions and 12 months for parents benefit.
Your Favourite Football Club has Plans for You
The best funeral cover from Kaizer Chiefs is popular. South Africans love having their favourite soccer team  provide them with sporting entertainment while also attending to their life-event needs. Kaizer Chiefs have come up with a number of policies to help their fans plan for this unavoidable event.
They will pay out a cash lump sump of between R5 000 to R50 000 on the death of the policy holder.
Acceptance to this plan is guaranteed if you are a South African citizen aged between 18 to 75.
Plans start from R85 a month.
Vehicle access benefit for up to 6 days and the first tank of petrol is free (must have a driver's licence).
If your death is due to an accident, Kaizer Chiefs will double the accidental death benefit.
Other valuable benefits such as the memorial benefit which pays up to R10 000 one year after your death to help with expenses for the unveiling ceremony.
Monthly provider benefit of up to R1200 per month for 12 months.
Parents' benefit (your own- and your in-laws) – up to R10 000.
Best Funeral Cover from Kaizer Chiefs – No waiting around for cash
Your financial affairs may well be in order, but all assets may not be available immediately to family members. You need cash immediately to plan and lay your loved one to rest. Kaizer Chiefs Financial Services will pay out within 48 hours of receiving all the correct documentation.
With one of the best funeral plans in place, everything just effortlessly falls into place. This makes a traumatic time in your life just that much easier.
To get a FREE funeral cover quote please complete and submit the form on this page
All info was correct at time of publishing