Why a Doves Funeral is Special
May 4, 2016
A funeral is an important part of grieving, and once the funeral is over, a sense of closure and new beginnings comes upon you. The people at Dove's funeral services know that a funeral is a way of acknowledging the passing of your loved one. A funeral should be meaningful to everyone attending; at the same time helpful it should be useful for your personal healing.
A Doves funeral is always unique, as their specially trained staff are there to help and guide you all the way through this difficult time.
Personalised funerals are always meaningful. So working together with your Doves funeral representative you will consider the passions, hobbies, likes and dislikes of the deceased, and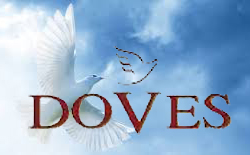 in this way capture his or her unique life.
This makes for an incredibly special experience for you, your family and friends.
Ways in which a Doves Funeral is Special

Music. One of the primary purposes of music at the funeral is to bring a soothing atmosphere to the funeral.  So hymns, pop music, jazz, you name it – the options are endless, and your assistant from Doves will help you in your choices.
Readings. Readings are a way to show the individual character and personality of your loved one. So include a particular poem, passage from a favourite book, or Passages of Scripture that were especially meaningful to the deceased, may be included.
Eulogy. Often the eulogy is the most remembered and significant part of the funeral service. So a eulogy is often done by several people who were close to the deceased.
Flowers. Choose these in keeping with what the deceased loved. Then Doves will liaise with the florist that these fresh flowers will be available at the venue and on top of the coffin if required.
After-service-refreshments. Eating allows family and friends to share memories, to laugh, cry and show support for each other. So make sure you have delicious eats available.
Memories. A funeral should leave you with special, fond, and meaningful memories of your loved one. So create memories with a correct choice of a funeral parlour.  Doves understand this so well and strive to help you attain just this.
When you need to make funeral arrangements,  so many choices and decisions are involved. DOVES is there to lend a hand and will take great pains to help you plan a fitting tribute to your loved one.
Doves Helping Hand

Arrange for removal of the body.
Obtain all the legal documents.
Prepare the body for viewing, when so desired.
Provide a facility for the service if necessary.
Provide a hearse and cars to take the body and the mourners to the final resting place.
Assistance in the registration of the death, within 5 days.
Repatriation. Transport of human remains from place of death to place of rest within the borders of South Africa, and the neighbouring countries of Botswana, Lesotho, Mozambique, and Swaziland.
DOVES also offers a funeral package and funeral insurance.
Embalming services are available if required.
Funeral notices in relevant newspapers.
Burial services, cremations, and the handling of ashes.
DOVES is very sensitive to the cultural, ethnic, and religious needs of all their customers.
Conclusion About Doves
Normally it is only after the funeral that the family feels the extent of the loss of their loved one, but with Doves making a funeral so special, life returns to normal quicker and with less anguish.
To get a FREE funeral plan quote please complete and submit the form on this page
All info was correct at time of publishing