Assupol Excellence Family Funeral Plan
April 3, 2016
Assupol Excellence Family funeral plan is from one of the leading funeral cover providers in South Africa – Assupol Life.
Established over 100 years ago as a burial society, this insurance firm boasts a wealth of experience in the sector that few other firms can claim.
Assupol has developed a reputation over the decades as the go-to place for insurance products for middle to low income South Africans.
Such is the diversity of the firm that it has now began reaching out to higher-earning households. Assupol prides itself in offering clients products that are innovative and designed to meet their needs such as Assupol Excellence Family Funeral Plan.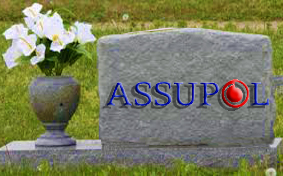 They also aim to be transparent and honest with their clients in all their dealings which will be comforting to those looking for a funeral insurance partner with their interests in mind.
Assupol Excellence Family funeral plan features
Assupol's main funeral cover is the Excellence Family Funeral Plan, one which compensates the policyholder or their beneficiaries in the event of their death or the death of their dependents.
There are a number of features that distinguish Assupol's funeral cover from others in the market. For instance the monthly premium which is pegged at R70. This may appear high if you consider other firms will give you cover for less than half that amount. But few of them will give a payout of R50,000 like the Excellence Family Funeral Plan promises.
Besides the money there are other benefits. The cover is extended to the insured's children and not only until they attain adulthood. Even after they turn 21 they remain covered under your policy – the cover is for life for the policyholder's dependents.
On the other end of the spectrum, the policy also covers stillborn children. You will also be compensated if your child, by some unfortunate event, passes away during its first three months.
Another unique feature is the extended life of the cover even after your death as the policyholder. Your dependents will continue to be covered by the policy for up to five years after your death. This is without them contributing any premiums.
Assupol Excellence Family funeral plan – Additional benefits
With regard to when the policy will become active, the Assupol funeral cover is more or less like others in the market. For natural death, you can only claim after a waiting period of six months. However if death occurs by accident, you or your beneficiaries will be compensated immediately whether or not the six-month period will have elapsed.
Also like other policies the Assupol Excellence Family Funeral Plan offers extra benefits if you are willing to top up on the basic R70 premium:
Family Income Benefit. In addition to maintaining the cover in the event of your death without contributing premiums, your surviving family can get a predetermined lump sum at the end of every month for the first six months after your death.
Double payout on accidental death. In the event that you or any of your dependents dies through an accident you will be given double the agreed payout.
Guaranteed Cash Back. For every four years that your policy is active you will be paid a specified sum whether or not you make a claim within that period.
To get a FREE funeral cover Quote please complete and send the form above the article
All info was correct at time of publishing