Funeral Package in South Africa
September 28, 2018
There are no two ways about it – funeral costs around the world are impossibly high, so much so, that those who once thought funeral insurance wasn't worth it, now do. Getting a funeral package in South Africa has become just about mandatory.
One of the best ways to reduce the financial burden of your next of kin is to take out a funeral plan or Funeral Package in South Africa. When you or someone else in your family dies, there will be money to cover all the necessary costs connected to a presentable funeral.
There are many different funeral packages available and each one will vary based on the funeral home you choose to buy them from and the laws of the particular country you live in.
The Type of Send-Off You Choose will Determine Costs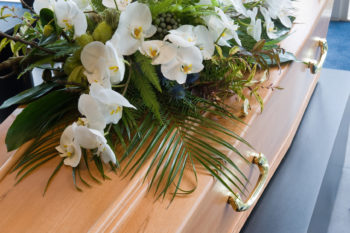 The cost of a typical Funeral Package in South Africa will also differ according to the type of funeral you choose – whether you want to be buried or cremated.
Each of these offer options as well. For instance you can consider a 'green' burial which works out far cheaper than a traditional burial.
Expenses for even the smallest funerals can add up and cause untold stress for a family who doesn't have a funeral plan, and who now has to find the money from somewhere.
In the United States, the average funeral costs about $7,000, while in the United Kingdom a funeral can cost in the region of .£3000. In South Africa a cheap funeral can cost in the region of R 7,500 while the more average funeral can cost about R 12,000. More expensive funerals are because the deceased wanted an elaborate coffin that can cost a small fortune.

To get one FREE funeral cover quotes complete and send the form above the article
Doves Offer a Full-House of Funeral Packages
Doves are leading funeral providers in South Africa and they offer funeral packages which cater for every kind of South African. Their products range from R5 000 to R50 000, but they are always adding new products and benefits to provide South Africans with even greater options. They offer 5 funeral packages –
•   Doves Funeral Plan.
•   Doves Funeral Policy.
•   Doves All Nations.
•   Doves Life Plan.
•   Doves All Nations Plus +.
Doves Funeral Policy for instance starts at as little as R25 a month while their Doves Burial Service Plan is one of their new packages, and is a full funeral package from R100 per month. With this package you'll get R5000 cash paid to you immediately, a R15 000 casket, transport services, refreshments, 2 family cars to use within a certain radius, funeral programmes as well as registration of death.
Most funeral homes offer a funeral packages which is made up of the products and services they offer. Many consumers find this a big help because it takes away all the guesswork surrounding prices. A funeral package tells you exactly what you will be getting and what the overall cost will be.
Whenever you see the word 'full' you know that this will be one of the more expensive funeral packages as it covers all the most important aspects of a funeral.  The only real way to know whether a funeral package is a good investment is to scrutinize the authenticity of the funeral home and funeral director, to compare their offerings to other funeral homes and to make your choice.
Funeral Package in South Africa – real value for money
Doves, Martins, AVBOB – these are some of South Africa's leading, credible funeral service providers, but there are many smaller funeral homes who are worth researching and who will offer real value for money.
To get your funeral cover quotes, please complete and send the form above the article
All info was correct at time of publishing